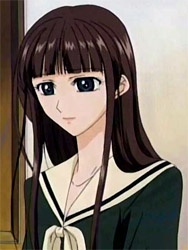 Shiori was a student that attended Lillian a year prior to Yumi's arrival. When she and Sei met, they instantly took an interest in one another; an interest that grew into friendship and intense love. However, unbeknownst to Sei, it had always been Shiori's intention to leave Lillian and become a nun and the strain proved to be too much for their relationship to bear.
Background
Edit
Personality
Edit
Relationships
Edit
Sei Satō's ex-lover and best friend who was Sachiko Ogasawara's classmate. Her parents died when she was young. She left Lillian in her first year to pursue her dream of becoming a nun, which broke Sei's heart.
Ad blocker interference detected!
Wikia is a free-to-use site that makes money from advertising. We have a modified experience for viewers using ad blockers

Wikia is not accessible if you've made further modifications. Remove the custom ad blocker rule(s) and the page will load as expected.